Shopping Cart
Your Cart is Empty
There was an error with PayPal
Click here to try again
Thank you for your business!
You should be receiving an order confirmation from Paypal shortly.
Exit Shopping Cart
Jules Makeup Artistry & Hair Design
Luxury Bridal And Vintage Hair And Makeup Specialist
Using Cruelty Free Brands
| | |
| --- | --- |
| Posted on 11 February, 2019 at 9:25 | |
So you have booked your Venue.  You have chosen a fabulous Wedding Gown.  The perfect car.  
You now have to choose your hair and makeup artist.
How do you choose the right Makeup Artist and Hair Designer for you.
I believe that word of mouth can be the best testimonial for an artist.  If they have a fantastic reputation and are recommended at venues too there is a pretty safe bet that they are great Artists.
Most importantly though before even booking your trial consultation, you need to ensure your skin is looking at it's best.
As a Bridal Makeup Artist I often see bride to be's coming to their trial consultation without any skincare regime at all.
Why is it important?  Well the analogy I like to use is - If you were building your home from scratch and the foundation was weak there is a chance that the house could subside and crumble.
The same can happen to your makeup.  Your makeup can only look as good as the skin underneath it.  Yes, there are products that can cover and conceal and give you a flawless base for photo's, but on your wedding day you are meeting with family and friends and entertaining and wanting to look your best.  You are wanting the makeup to withstand all of that and not slide off and risk seeing what your skin really looks like underneath.
The most common thing I come across at wedding trial consultations are either oily skin which is prone to breakouts but then the person is using harsh products on top of the skin which is then causing dermatitis as a result.
If your skincare regime is under control and the skin looks beautiful in it's own right, there is no need to cover and conceal with heavy makeup.  Using the correct primers, foundations for your skin type and tone and brushes will ensure a flawless finish and that can only be a good thing for your wedding day.
For more information on the skincare that I recommend please do get in touch on my contact form prior to your trial consultation.  I offer my brides facials in the lead up to the wedding.  You are also able to purchase these products from me.  All the products are cruelty free and vegan for the best nourishment to the skin.
| | |
| --- | --- |
| Posted on 9 April, 2018 at 2:15 | |
So I've had the opportunity to try out the Charlotte Tilbury Gift Set - Red Carpet Skin - Travel Kit which incorporates a few of the Award Winning Skincare Products, allowing you to try these products out first, or take them away with you on your travels or for a glamorous weekend away.
The Packaging it came in screamed luxury to me straight away and I was so excited just opening the box.  Wrapped in beautiful wine coloured tissue paper and Gold Packaging I was so excited to try out these products.
The first thing I loved was the makeup bag it has the iconic gold lips on the bag with a dark wine coloured bag which you can vaguely see through which I found really handy but it looked so beautiful and because of the packaging if anything leaked it would not seep through into your suitcase because it isnt made of Fabric. Not that I think that would happen because all the packaging is water tight.
The thing I tend to do when I open a bottle of skincare is to smell the product.  It is just an instinct I have.  Coming from an Aromatherapist Training Background this may have some bearing on this.  But it comes in handy because you can pick out the different scents in the bottle and when applying it.
The travel-size versions of the magic tricks that Charlotte uses in preparation for the makeup on a red-carpet sets her clients up for a flawless glow
Charlotte Tilbury Take It All Off - Eye Makeup Remover – oil-rich, two-toned cleanser that removes even the hardest to shift makeup in one swipe including eye makeup.  I loved this and it has a pretty blue colour to it.  It was clean and simple and I tend to wear waterproof eyeliner and it removed this without have to rub the eyes, which for me is a must, being a redhead and having blue eyes they tend to be sensitive.  It just melts it away and removes mascara really easily too. I've also been using this on my brides to clean up any areas prior to foundation and it does the trick without making any mess at all.  Absolute genius idea and now something I cannot live without.
Charlotte Tilbury Multi-Miracle Glow - Cleanser, Mask & Balm - 100ml - now the name itself pulls me in because I personally love the feel of a balm as a cleanser rather than a general Cleanser.  The packaging is lovely which goes without saying. You dont need to squeeze much out of the bottle, it comes out with a white thick gel-like consistency.  When you apply it to the skin it disperses in what feels like an oil and envelopes the face and it smells divine.
So you can use this as a Cleanser and wash off with water or use it as a mask for a more intense hydrating treatment.  I personally dont want to take it off but now that im using it I cant imagine using anything else.  My skin automatically felt hydrated.  I do have quite sensitive skin so the balm felt calming and my skin looked brighter once I had taken it off before even trying out the other products. 
I then found the Charlotte Tilbury Goddess Skin Clay Mask - Face Mask.  My initial reaction was "Oh no, this will just dry out my skin" possibly because of other clay masks I have tried in the past.  How wrong could I be?  It was not drying at all. My skin is more combination these days so I thought it would probably target the t-zone area really well.  I applied all over and kept it on whilst relaxing in the bath.  The heat from the bath helps the mask penetrate into the skin too.  Such a gorgeous treatment and I would probably use this once a week. It contains Sweet Almond oil so this prevents it drying out the skin.  It is a fantastic preparation for the MAGIC CREAM.
Charlotte Tilbury Charlotte's Magic Cream - Moisturiser - 50ml contains a secret fusion of anti-ageing ingredients to instantly turnaround dull, ageing, lacklustre skin.
Well what can I say.  This smells divine.  When you apply it, it just feels so hydrating and so calming and I love just applying it prior to my makeup.  It seems to make the makeup sit nicely on the skin and give a natural glow.  I have been using it prior to makeup on my brides at their trial consultations and it's a definite winner for me and a complete luxurious treatment for my Brides prior to the Makeup Application.  The scent for me reminds me of turkish delight (constantly love my food as you may gather).  I need to double check whether it contains Rose and Geranium because those two essential oils blended together often smell like turkish delight, sweet and decadent.
I have just double checked and it contains Rose Oil and Rose Water amongst Geranium and Citrus Oils and lots of other beautiful ingredients. Love it!
And the genius award-winner, Charlotte Tilbury Wonderglow - Primer - 40ml claims to use breakthrough technology to steal UV light from its surroundings and radiate it as skin luminosity, transforming sleep-deprived skin in seconds.
They are not wrong.  I applied this with my fingers and my face felt lit from within and almost didnt need a foundation.  You can use this as a primer prior to applying your makeup and I did try this with the new  Charlotte Tilbury Hollywood Flawless Filter 2 Light which isnt part of the kit but is something I purchased to try out.  I'm in love with both.  The Charlotte Tilbury Wonderglow - Primer - 40ml has a really nice scent and reminds me of one of my favourite tipples, Amaretto. It has a scent of almonds and sweetness.  I actually used in on my chest area too because it evened out the skin and gave it a lovely glow. 
The Charlotte Tilbury Hollywood Flawless Filter 2 Light I apply direct to my skin and blend with my finger as it warms up the product and the skin just radiates.  Perfect for a natural bridal look.  The only thing I would say is it is very moisturising and with oilier skin it may almost look oilier.  For drier skin it is lovely providing you have prepped the skin and hydrated it.  As it has this beautiful glow you would not want dry patches of skin to highlight.  Im in love with this product and think it would be lovely to wear on holiday in the evening when you dont want to wear too much makeup. It is also perfect for a Radiant Bridal Look.
Charlotte Tilbury poured all her makeup artist know-how into creating Charlotte Tilbury Supermodel Body Shimmer and Highlighter, the claim is to create an incredible 'slimmer shimmer' that sculpts and highlights your contours for glossy perfection. It's total body confidence in a bottle. The subtle pigment blended with contouring highlighters acts like an invisible film of shapewear lingerie for body confidence.
Again this smells beautiful and I have pale skin and applying this to my skin didnt feel heavy or like a fake tan with a tide mark, it just dispersed into the skin leaving a natural warm glow and I feel it would work lovely if you are going somewhere special and have skin on show.  With a light tan on holiday this would enhance it without it being a permanent fixture.  I'm still waiting to get the Supermodel body and im still working on that and im not sure the product can do that for me, unfortunately, but all of these products are Winners for me. 
So there you have it. Five of Charlottes greatest illusions that will leave you feeling ready to take on the red carpet.
So to recap on the contents
THE GIFT OF RED CARPET SKIN TRAVEL KIT contains:
Travel TAKE IT ALL OFF tube 15ml
Travel MULTI MIRACLE GLOW tube 15ml
Travel GODDESS SKIN CLAY MASK tube 15ml
Travel MAGIC CREAM pot 15ml
Travel WONDERGLOW tube 15ml
Travel SUPERMODEL BODY tube 15ml
When I ordered this product I had a free sample of the Charlotte Tilbury Instant Dry Sheet Face Mask and had great fun using this.  You pop it on the face and hook it over the ears.  It is a dry mask and feels just like an embalmed cloth.  You cant imagine what this mask could do.  I put it on and took some images because I found it amusing to look like something from Silence of the Lambs.  Aside from the way it looks it warms the face as you are wear it and you can feel it working on the skin.  When you take it off your skin has luminosity to it and I loved the way it made my skin feel so soft afterwards.  if you can get over the way it looks on you, which is just fun anyway you are onto another genius idea from Charlotte Tilbury.
Then add the HOLLYWODD FLAWLESS FILTER Foundation and you are ready to knock 'em dead at your special event.
| | |
| --- | --- |
| Posted on 2 April, 2018 at 14:15 | |
Click above to see some of my favourite looks and items 
| | |
| --- | --- |
| Posted on 31 March, 2018 at 4:00 | |
| | |
| --- | --- |
| Posted on 28 March, 2018 at 3:45 | |
So you have booked your wedding venue and its a year from now and you want to get in shape and feel and look your best on your wedding day.
I personally do not love exercise which involves running or anything that makes my joints ache.  I've found the perfect exercise for me. It is called Dru Yoga and it is not only great for the joints, toning and mind and body relaxation, it includes Energy Block Release and Activations to warm up the body and get the energy or prana/chi flowing.  It is a fantastic way to be in a great mindset for the rest of the day.  My Dru Yoga teacher is fantastic and if I could go to the class every day I would do.  I do try to do some at home too but The Yoga Room based in Witney is fantastic.  Sue Baldwin has great deals on where you can book a whole term upfront and pay online if you wish which helps when you are first starting as it is a commitment worth sticking to.  After the first session I was hooked anyway.
I've found the Yoga helps me stay calm and happy and uplifted at the same time.  I have also found that I have this inner peace that cannot be explained but it really keeps me grounded and on the straight and narrow with eating healthily too.  As soon as I stop the yoga it all goes out of the window.  
I've told numerous brides about Dru Yoga and this particular form of Yoga suits be perfectly, there are lots of other forms that will work for each individual for what they are looking for.  It is great for mind and body, for getting in shape carefully and toning but also calming the mind.  Perfect combination for the bride that has a wedding to plan.
I've being doing this Yoga for over a year now and all of a sudden im finding inner core strength and some of the asana's (poses) are becoming easier each time.  I still haven't mastered the Lotus Position, this will take a lot of practice for me but I'm determined to be able to do this by the end of this year.
I'm forever on the look out for Yoga clothing and supporting products to help me strengthen in each Asana.  The meditation that links with the yoga is an amazing thing that im starting to do most days.  I have a little Wooden Meditation Stool and some relaxing music where I can take myself into a more relaxed state of mind.  But there are some amazing ball type chairs out there which I have seen through Gaiam which look and feel so comfy and another great way to relax.  I also find that initially all of my ideas come during or after meditation.  I personally just like having some "me time".
Even going out for a walk Gaiam have these walking weights that you can carry with you to help tone the arms and burn Gaiam Walking Weights are a fab way to tone up without looking too obvious and you can use these weights during your Yoga/Pilates exercises.
If you are looking for a way to keep fit, keep healthy and feel relaxed and strong within I definitely recommend Dru Yoga and Meditation.
Customer Appreciation Sale! Save 20% Off Site Wide + Free Shipping On Orders Over $75 At Gaiam.com! Click Here!
Dru Yoga - Sue Baldwin at The Yoga Room in Witney
| | |
| --- | --- |
| Posted on 22 March, 2018 at 1:50 | |
So, your big day is approaching and most of your planning has been carried out.  You are looking for something special for your Bridesmaids, Groomsmen, Mothers.
I think it is a nice touch to give something that is sentimental that can be kept forever. Whilst flowers are absolutely gorgeous I always think Jewellery has a special meaning and with the TROLLBEADS they are items you can personalise to each individual.  Such a novel idea.  I say novel but they have been creating these since 1976.
For example you could arrange for bracelets for the wedding party ladies.  TROLLBEADS currently have an amazing offer whereby you spend £80 and get a Bracelet for Free.  You can then select some beads to suit each person individually, each of the beads have different stories and meanings behind them.  The great thing about it is the Bridesmaids can then add a collection to their bracelet, each bead, stone or spacer represents something significant. 
There are also some gorgeous Mens collections with leather and beads that can be personalised to suit your Groomsman, Ushers, Pageboys and Male Party Members.
As the bride, you could opt for a bracelet too and add in the beads that possibly match with your colour scheme or compliment them.  There is a bead called Feldspar Moonstone Bead which is very calming and healing which is perfect for your wedding day to keep the nerves at bay a little bit.  Moonstone is also a fertility stone and works on this chakra point on the body.  
Another bead that is perfect either for the wedding party or yourself as the bride is the Rose Quartz Bead.  Rose Quartz dispels negativity as a healing stone and is the stone of Love.  What a perfect stone to have on your wedding day.  Maybe mix in with some Pearl Beads. 
The Diamond Bead would be divine on your wedding day after all "Diamonds are a Girls Best Friend"
There are some really delicate Rosa Pearl Beads with the pink tones and White Pearl Beads where mixed together would look beautiful for your wedding day It is said that pearls are the tears of heaven caught by the ocean, or simply the delicate reflection of the moon.  Add in some additional spacers or charms such as the Budding Love to your Bridal Bracelet.
Link in the bracelet with Necklace and Earrings either with Studs or Drop Earrings and rings.  I particularly love the Peacock Pearl Round Drops.  Peacock pearls represent mystery, independence and strength and they could represent your "something blue".  Great if you have a colour scheme to compliment those too and an alternative to the traditional white pearls.  The possibilities are endless.  So much to choose from and I have a wishlist as long as my arm.
It doesnt stop there at necklaces, rings, earrings and bracelets, they have come up with such a fantastic idea.  So you purchase your Tiara then select your Beads and make your own Tiara.  Personalised to you, each bead and charm and spacer representing something significant and something original that nobody else has.  There is a Royal Spacer perfect for the up and coming Royal Marriage in May.
I will go into more detail at a later date on how to create your own Tiara with the TROLLBEADS as I think it is something fabulous that my brides are going to absolutely love and so unique and meaningful.
But click on the image below and take a look at the Tiara Making options.  
There are also some beautiful options for beach weddings which I would like to cover on a later blog as there are so many alternatives including the Rocky Beach Bead Kit below and the Beach Bead Kit above.
The lovely thing about the TROLLBEADS is you have complete control over your jewellery look for your Wedding Day whether statment or delicate the choice is entirely yours
Take advantage of these fantastic offer whilst you can, I know I will be xx
Love Jules x
| | |
| --- | --- |
| Posted on 21 March, 2018 at 15:50 | |
As part of my Bridal Business it is really important that my Brides are able to get their skin in the optimum condition ready for their Wedding Day.
Not only is this lovely for pampering purposes but it is also important to get the skin perfected so that the makeup sits beautifully on the skin and that the skin is as clear as possible.
Rodial have the most beautiful skincare products which I am so excited about anyway but they also have some gorgeous Makeup perfect for your wedding day.
The Dragon's Blood Skincare is fantastic which instantly smoothes and firms the skin.  This range is ideal for those looking to treat loss of elasticity in the skin, suffering from dry or sensitive skin and wishing to firm and plump sagging facial contours.
Rodial now also have a beautiful Makeup range which I am really excited about. 
Their products are fantastic and the makeup is yet another way for brides to have that radiant and flawless look on their wedding day. 
If you click on the Makeup Link below Rodial currently have 50% off makeup if you pop the code in MAKEUP50 within the next 48 hours.  Definitely worth investing in.  I will be talking in more detail about the Rodial Products at a later date but just had to share this with you all.
With Love
Jules xxx
| | |
| --- | --- |
| Posted on 15 March, 2018 at 14:00 | |
Well, Spring is here or just around the corner anyway and it is the time that we all decide to clear out our closets and Spring Clean our Clothing, Household items and Skincare and Makeup.
Investing in a good Makeup Brand and the tools that work with that brand is a great place to start.  
If you are looking for a beautiful daytime to evening look there are a few trustworthy tips that ensure longevity and a flawless and seamless look.
A good skincare regime is the basis for a beautiful makeup look and later on I will blog about skincare options available for you.  But maybe trial out this travel pack to get your skin into optimum condition Charlotte Tilbury Gift Set - Red Carpet Skin - Travel Kit with all the most beautiful products you could ever want.
THE GIFT OF RED CARPET SKIN TRAVEL KIT contains:
Travel GODDESS SKIN CLAY MASK tube 15ml
Travel MULTI MIRACLE GLOW tube 15ml
Travel MAGIC CREAM pot 15ml
Travel WONDERGLOW tube 15ml
Travel SUPERMODEL BODY tube 15ml
Travel TAKE IT ALL OFF tube 15ml
For Makeup though the first option I would not be without is the Primer.  Primer is there to even out the complexion. There is a trial size Wonderglow Face Primer in the Kit above.
I always compare Priming to painting a wall.  Before you paint a wall, you need to clean the surface of the wall, prep and prime the surface so it is smooth and priming also ensures that there is a neutral base coverage stopping other colours and tones from showing through.  
Although, comparing your face to a wall is not the nicest analogy, it puts things in basic terms to understand why the Primer is really important.  It will make sure the different layers following it will adhere nicely to the face giving it staying power.
A good primer I would recommend for your New Spring Makeup Bag is the Charlotte Tilbury Wonderglow - Primer - 40ml this can be worn underneath the foundation as Primer or on it's own for a natural glow for an effortless dewy look.
To add additional coverage to the Primer the Foundation that works perfectly with this is the New Fabulous Charlotte Tilbury Hollywood Flawless Filter 2 Light this can be blended in with the Light Wonder to amplify this Hollywood Starlet look applied with the Charlotte Tilbury Magic Complexion Foundation Brush
To complete the look take a look at this fantastic kit which incorporates an eyeshadow palette, liner, mascara, blusher, lipstick with lipliner in the phenomenol Charlotte Tilbury The Naturally Beautiful Date Look Makeup Kits
This kit contains the best selling matte revolution lipstick in Pillow Talk alongside the Award Winning Full Fat Lashes Mascara.  The Feline Flick Calligraphy Pen is a wonderful liner to finish off this beautiful look with the fantastic Golden Goddess Luxury Palette which you can apply with the Charlotte Tilbury Eye Blender Brush
 blending beautifully into this gorgeous and pretty look. 
If you do wish to invest in anything a Good Set of Makeup Brushes are Essential to obtain an beautifull blended, sculpted and finished look.  My Favourite kit would have to be Charlotte Tilbury The Complete Makeup Brush Set - 8 Brushes these are to die for and cover every aspect of the makeup look needed for you to bounce into your new Springtime look.
The blusher gives a pop of colour on the cheeks.  This full kit could take you from daytime to evening really quickly and is a wonderful option for your new Spring Makeup Bag.
If you are looking for a beautiful makeup bag to place all of these gorgeous items into then Charlotte Tilbury does not finish there as she really knows how to accessorize in style with this Charlotte Tilbury Leather Makeup Bag it exudes class and extra sass.
Get a Free CT Bag Tag with every 50 ml Scent of a Dream purchase
Go on treat yourself it is a New Year, Spring into Action with a New Look and let me know what you think of these beautiful products or contact for advice on www.jlspecialoccasionlooks.co.uk/contact.
With Love Jules xxxxx
Spend £100 or over and you'll receive a FREE instant Magic Facial Dry Sheet Mask*
| | |
| --- | --- |
| Posted on 2 February, 2018 at 6:45 | |
LIPSTICKS FOR YOUR WEDDING DAY TO MAKE YOU LOOK AND  FEEL LIKE ROYALTY
There are so many different trends out there at the moment for wedding makeup:-
Bohemian and Natural
1920s inspired Gatsby look with the fingerwaves and pop of colour on your lips
Vintage 1940s/50s retro inspired makeup
Charlotte Tilbury has come up with a fabulous regal inspired Lipstick Trio called Charlotte Tilbury Your Lip Service Royal Lipstick Trio
which covers all of those trends for brides but also taking you into every day events and special occasions.  Maybe something to look out for at The Royal Wedding this year in May!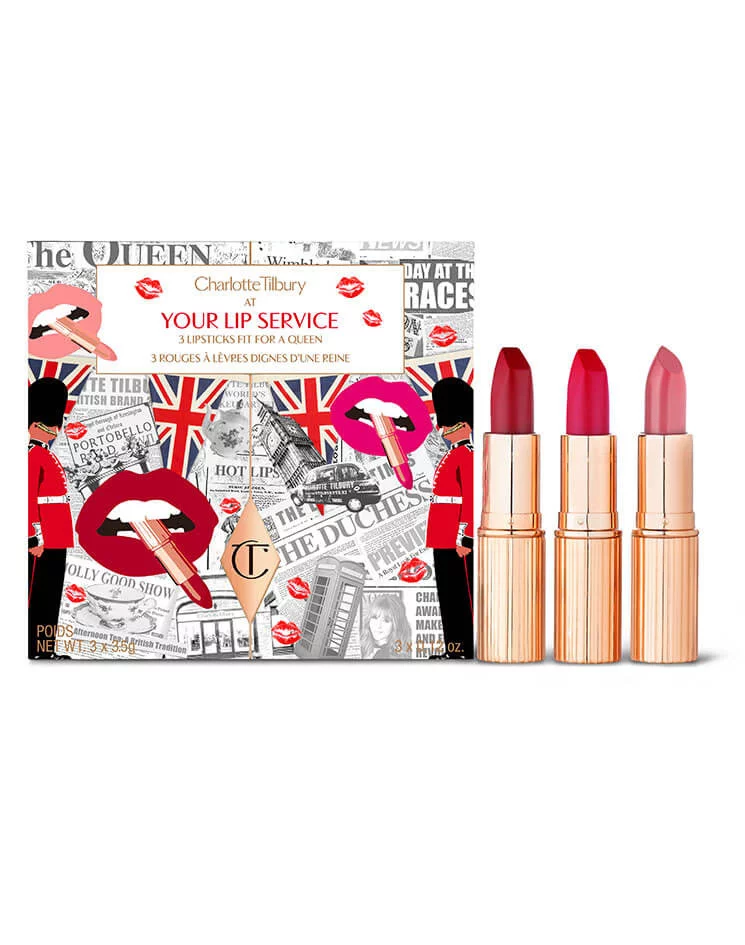 Matte Revolution Lipstick in Legendary Queen is a soft neutral wine shade in the award-winning matte formula. This gorgeous lipstick will add a pop of subtle colour to your face that looks divine on everyone from 18-80.
Matte Revolution Lipstick in The Queen is the best-selling iconic lip shade in the can't-live-without rosy, crown-jewel pink that instantly lifts and brightens your complexion. Wear this matte lipstick all year round for a timeless lip look.
K.I.S.S.I.N.G Lipstick in The Duchess is a charming tea-rose pink for a splendidly sophisticated lipstick look. In the sumptuous moisturising formula that will leave your lips kissably-soft, this pink lipstick is perfect for every royal outing in your diary!
Click on the link below these are gorgeous colours packaged beautifully and a must-have for every bride to be and fit for a Queen
Charlotte Tilbury (UK)
With Love
Jules xx
| | |
| --- | --- |
| Posted on 30 January, 2018 at 23:40 | |
Guest Blogger



Beauty Abroad: Top Tips for your Destination Wedding
So, you're jetting off somewhere fabulous to tie the knot? Lucky you!
But how do you make sure you look fabulous on your wedding day? With beautiful scenery and gorgeous weather,
The Wedding Secret have some tips for looking your best on your special day abroad.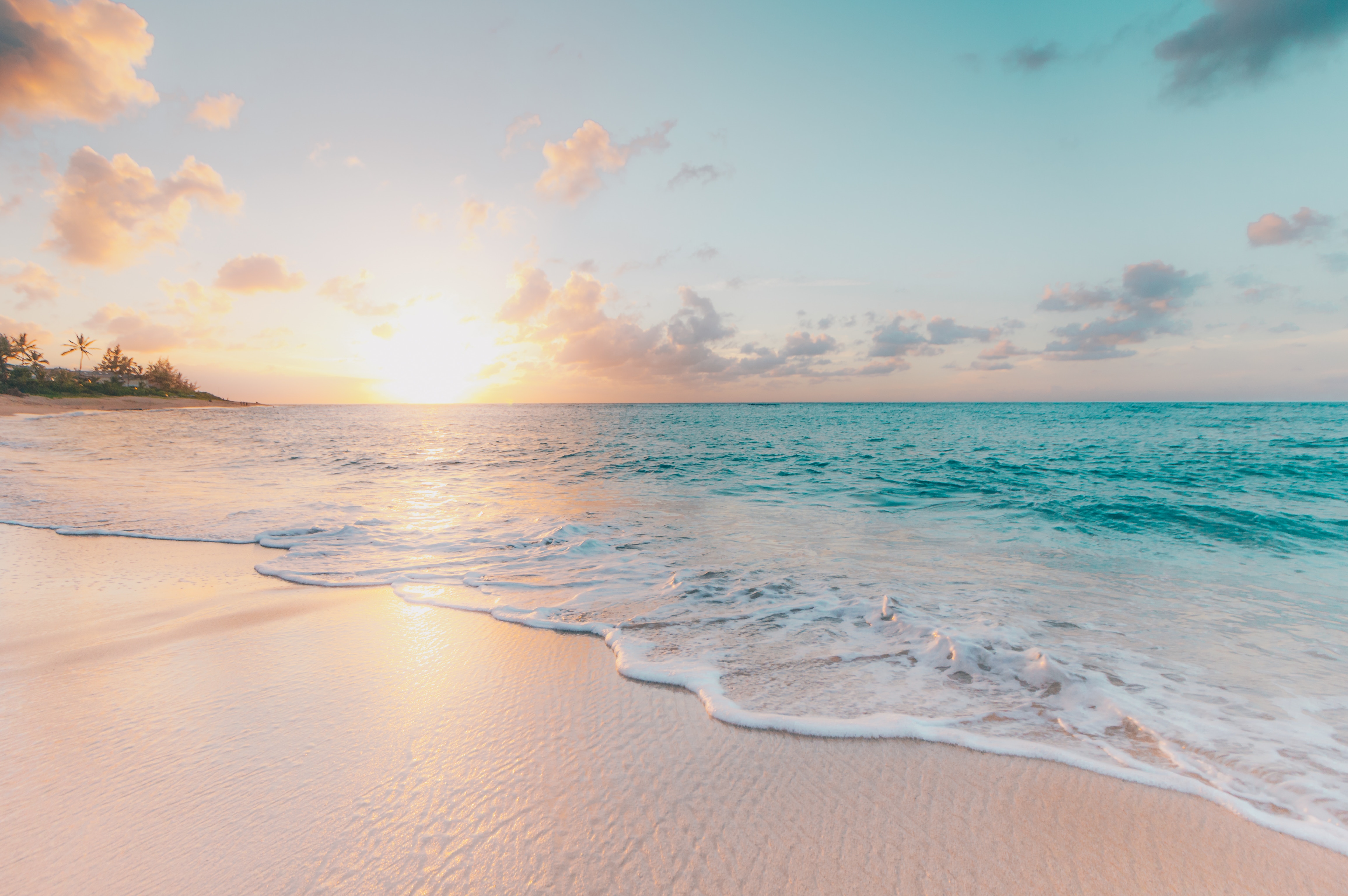 Products
Hot weather can play havoc with your hair and skin – not what any bride wants on her special day. If you are doing your own makeup at your destination wedding it is important to be prepared with some great products. Do your research on the climate; a great heat protector will keep your hair healthy in the bright sunshine whilst anti-frizz products are perfect when its humid. If you are taking regular dips in the pool, firstly, we are very jealous… but secondly, make sure you keep a great conditioner or hair mask to hand to keep it hydrated and in condition.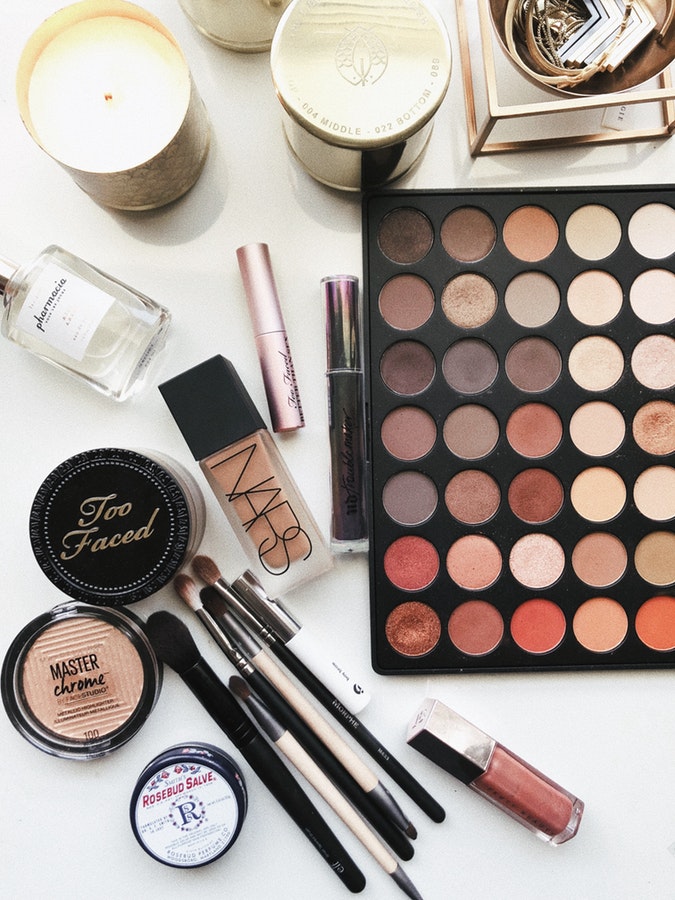 Our top tip for makeup would be keeping some translucent powder and blotting paper ready to keep a photo-ready, matte look. Finish it all off with a lightweight setting spray, holding it in place throughout the warmth. Jules would be delighted to give more insight in a consultation, so get in touch for advice on products.
Take A Masterclass
If the idea of planning products and looks for your special day doesn't excite you, a pre-wedding masterclass is a great choice – and a lot of fun too. Tailored to your bridal style, this will guide you on the perfect look, how it's done and what products to use. Jules is an expert with a lot of experience so this will definitely be the thing for you if you are feeling a little out of your depth.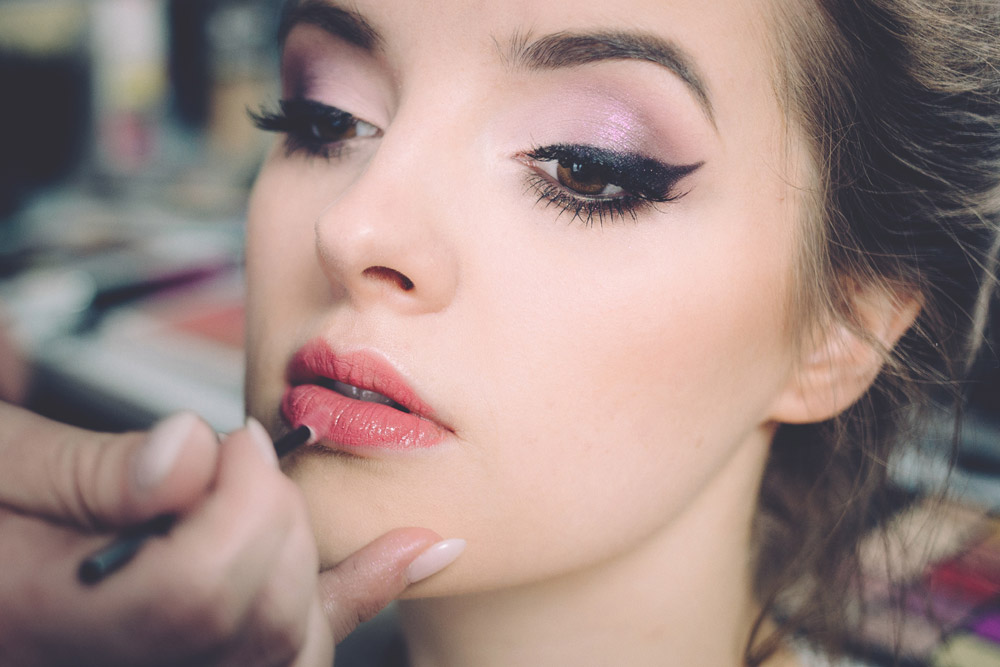 Why not make a day of it and bring along the bridal party? Jules offers a friendly, informative class to set you at ease and have you applying makeup like a pro for the big day.
Pre-Wedding Treatments
If you want to feel glamourous from the get-go, we can recommend a couple of amazing pre-trip treatments. These will last long enough to keep you looking your best. Brow and lash tinting will enhance your natural, poolside beauty without smudges or touch-ups. Add that extra wedding wow-factor with Jules's Express Lash service, giving you individual extensions that last 7-10 days.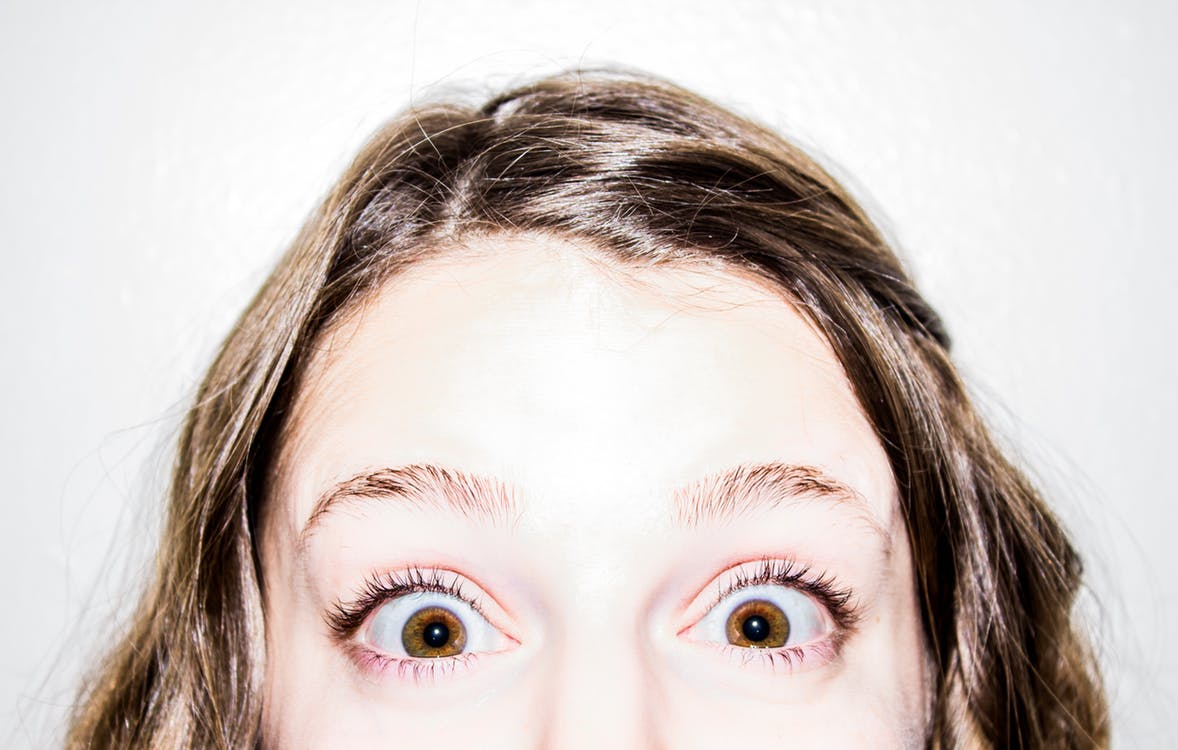 Get holiday ready with a summer glow before you have even left home with a spray tan. This will save you from awkward sunbathing strap marks and make your wedding dress pop. Jules uses St Tropez, a professional brand that will have you feeling ready to jet off.
Plan Ahead
Wherever your destination wedding, there is a chance it will be lacking a local 'Boots' you can pop into if needed. Breakages happen - especially when travelling. If you are relying on that one perfect powder and it breaks in your bag (typical!) it will be practical to bring a backup. If you are a sunbathing lover, your skin tone may change. Prepare for this by bringing a few shades of foundation/concealer so you can mix your own colour, perfectly matching your tan.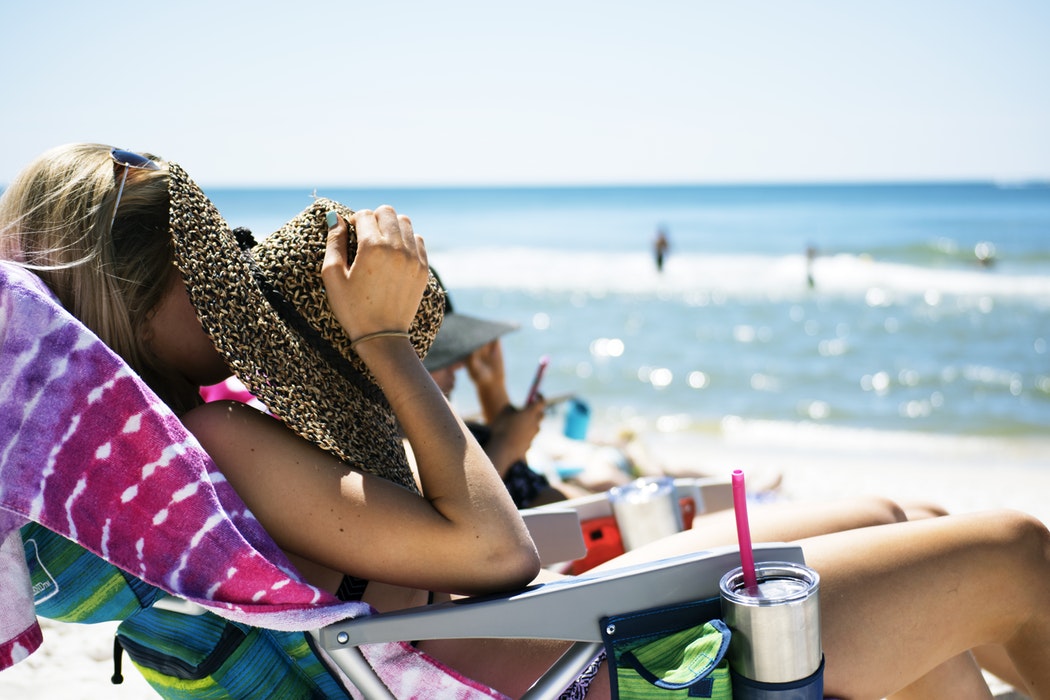 Whilst you may develop a lovely tan, you are certainly not looking to be a sunburnt bride! A decent SPF is a "must-bring" for your wedding, but invest in the right one. Some products are known to look greasy or feel sticky, whereas others will feel luxuriously lightweight. Experiment with a few until you find your favourite.
Picking the Look
It is a given that you will want to look your very best on the big day, and we are sure you already have some looks in mind. Whether you have been online, flicking through magazines or checking out Jules's gallery, you will have seen a few stand-out looks that are really "you". For your wedding hair, you may have been inspired by intricate up-do styles and this is a great choice. Not only does wearing your hair up look elegant and chic, you will also feel much cooler in the heat without your hair down.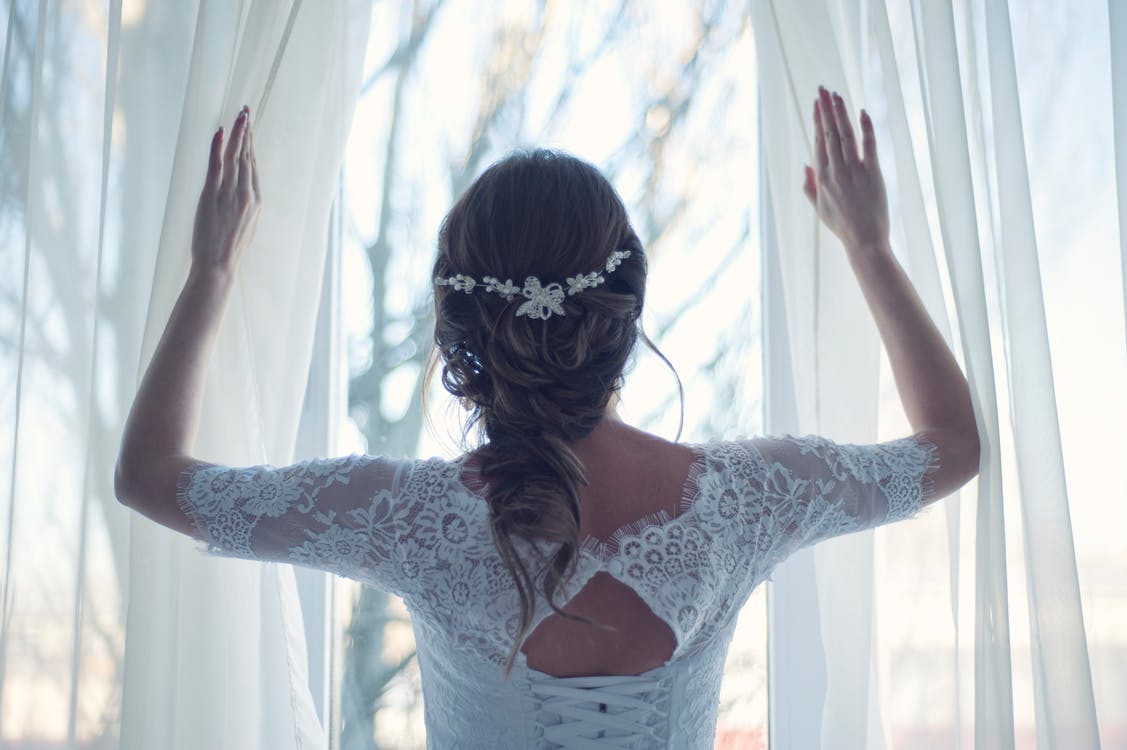 If you have your heart set on a long style for your destination wedding, beachy waves are a gorgeous classic. Think about your venue and the location and compliment it with your style. Another way to beat the heat is with a less heavy makeup look. It is important to think about how your makeup will last on your skin and make you feel in hot weather. The glamour of bold, red-carpet styles can be achieved with less heavy products, but maybe a subtler look will feel more lightweight?
Bring the Artist Along
Everything is perfectly in place for a stunning wedding, so why not take hair and makeup off the to-do list? You can truly relax with a professional by your side on the day, who understands your beauty vision and has the skills to make it a reality. Not only will Jules bring along her hair and makeup talents, you will also benefit from an incredible kit of products at your service. You will probably be planning on making a few beauty purchases for the big day, and now you can have a full range of supplies available.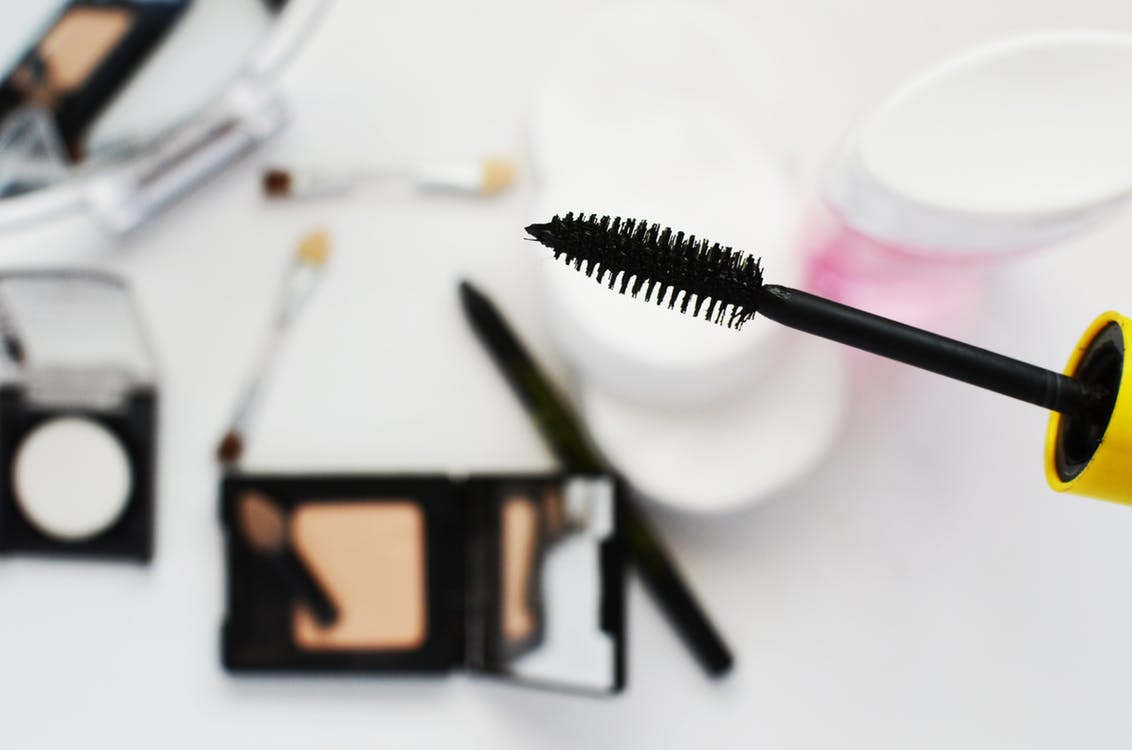 What could be better than waking up on your wedding day with a guaranteed good hair day ahead? Bringing along your hair and makeup artist gives you much more freedom with hairstyle, as intricate looks can be very complicated. Your bespoke up-do, or beautiful long style will look professional and beautiful.
And finally…
We hope these Wedding Secret tips have given you some inspiration and guidance, but remember, you will nail your bridal look if you feel confident and at ease. Every bride is different, so our number one tip is to go for what makes you feel beautiful. It is your special day after all!
/